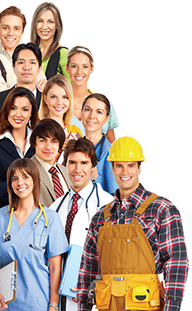 In 1976 I heard an old country preacher with bad vocabulary, very unstylish clothes, and the most unusual mannerisms preach a 20 minute message that caused me to turn the corner in my heart-journey. It was in a conference at the Bible School I attended which, at that time, was home to one of the largest charismatic churches in America. The line-up of speakers was nothing but top notch, all with incredible speaking skills. But for me, those 20 minutes was what it was all about.
When I left the conference that day I knew something in me had changed. Like most heart transformations, you experience something based on truth, but it's hard to explain. In fact, I have discovered that the more we try to explain our heart experiences the more we minimize them and limit what they will become. To borrow an ancient concept I have to say, "The experience with God that can be explained is not actually an experience with God!" We can talk about it and we can use scriptures that provide terminology to discuss it, but we can't really explain it.
This is the very thing Jesus conveyed when discussing the new birth. He said, The wind blows where it wishes, and you hear the sound of it, but cannot tell where it comes from and where it goes. So is everyone who is born of the Spirit (John 3:8). The person with a genuine experience may not be able to win the argument but they can win at life. Winning an argument has never made anyone's life better; it has never healed their hurts, and it has never given them what they truly want and need!
That day was the first time I ever heard anyone preach from Philemon 6: That the communication of thy faith may become effectual by the acknowledging of every good thing which is in you in Christ Jesus. This scripture focused the next 35 years of my walk with God. At the time I had no idea how this fit into the biblical concepts of the heart, nor the importance of this message to the body of Christ.
The word "communication" is actually the Greek word "koinania," from which we get the word "fellowship." The word would more accurately convey "something people have in common." This is not a reference to one another as much as it refers to what we have in common with Christ. Our fellowship with Christ, i.e., what we share in common is the resurrected life which He now shares with us.
This scripture is giving us the primary key to actuating the "life of God" which is already in us, but we may not be experiencing. After all, we ALL have everything we need for life and godliness, (2 Pet 1:3) but as Peter and Paul both say, it has to be activated and initiated, i.e., actualized or it is just a dormant reality. Any believer having any problem has simply not given up, died to, or put off the old man in that area of life and put on, activated, engaged, or embraced the new man. THERE ARE NO OTHER PROBLEMS AND THERE ARE NO OTHER SOLUTIONS!
Paul then goes on to say this life that I share with Jesus is activated by the acknowledging of every good thing which is in you in Christ! That word "acknowledge" (based on every language resource I have) should have been translated "precise and correct knowledge." When Paul corrected those who are living a compromised life and justifying it by being in Jesus he said, You have not so learned Christ, if indeed you have heard Him and have been taught by Him, as the truth is in Jesus (Eph 4:20-21). Then he tells them to put off the old man and put on the new man.
He doesn't tell them they need to become what they are not. He reminds them that they are righteous -they simply need to put it on. Unacceptable behavior is never justified by the grace or love of God. All the Epistles address these kinds of problems. They do not do it, however, by moving a believer into mere behavior modification or works righteousness. They do it by encouraging them to connect with their true identity, the new man created in His likeness.
In both of these passages Paul makes the contingency for putting on this new man two-fold: First, you must have heard and believed the truth in Christ. Second, you must have precise and accurate knowledge. He explained to the believers at Colosse that the message of grace was only bringing forth fruit in those who had the precise and accurate knowledge of the gospel, i.e., in truth. …in all the world, and is bringing forth fruit, as it is also among you since the day you heard and knew the grace of God in truth (Col 1:6). If the gospel we heard is not bringing forth fruit unto godliness we either did not hear the truth or we have not actuated it with precise and accurate knowledge of all the good things in us in Christ.
If we have fellowship with Him, i.e., share the same life He now has, then His life will be mirrored in our life. That's why John and Paul both tell us that we become like Him to the degree we see Him as He is. If my life is not being continually transformed it means that at some point I have stopped looking at Jesus and started looking at church, other Christians, my doctrine, or the world… but one thing for sure is I am not beholding Him. One of the laws of transformation is you become what you behold.
If I see Him as righteous and I acknowledge the very reality that His righteousness is in me it will cause righteousness to come alive in me. If I acknowledge that I share in healing because together we rose from the dead, conquered sin, sickness, and disease I can actuate healing. We never have to "get these things." We have the things. But the question is, "AM I experiencing them?" My faith comes alive as I commune around the truth of all that we share through His death, burial, and resurrection with the clear and accurate knowledge that these good things are already in me, in Christ.
When Peter said we had everything that pertained to life and godliness he used the same word as Paul to explain that it is experienced through the knowledge of Him that has called us to glory and virtue. This root word for knowledge "gnosis" is more than intellectual information. It is something we experience. In fact, it is a form of knowledge that involves every organ and mode of experience. At the end of the process this is a knowledge that uses all the inner senses to experience the truth, and a mind that has been renewed by the Word of God that acknowledges the accurate and precise knowledge of the truth. All of this harmonizes to create an experience in the heart, an experience that goes beyond words but has the power to bring alive the truth and embrace the life we share with Jesus, our true identity in Christ.
Becoming the Person You Want to Be is not about becoming what you are not. It is about being who you really are. It is not a message that tells you all you need to do to experience transformation; it is a book that tells you what you need to believe to experience transformation. This is not about a caterpillar that becomes a butterfly. This about a butterfly trapped in a caterpillar's body. This is about the power that is at work in you so you can be the person you want to be in Jesus.
This article is based on the book and CD series, Becoming the Person You Want to Be, both by Dr. Jim Richards.
---
Dr. Richards' book, Becoming the Person You Want to Be, is available in Doxa's Online Store. Just click here to purchase your copy, today. To find out more about the series Dr. Richards has taught on Becoming the Person You Want to Be visit www.impactministries.com.
Copyright © 2013 Impact Ministries. Used by Permission. All rights Reserved.
www.impactministries.com