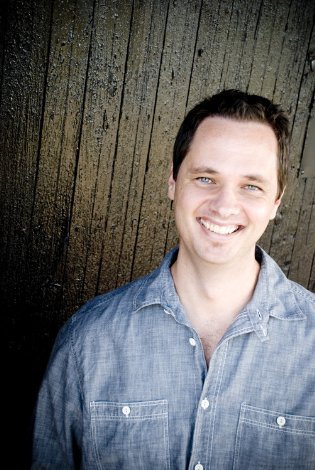 One of the most common questions I hear after people are exposed to the goodness of God message is, "How do I get this stuff to work?" That is an honest and fair question. We know God loves us, we know we're freely righteous through the sacrifice of Christ, we know God has qualified us for blessing by promise, we know all the promises are yes and we know that Jesus said, "all things are possible to him who believe."
The next logical question should be, "how do I get all that to work?" The problem is not if God is willing or if he is sending blessings our way, the problem is with our minds. We still think with our carnal minds, we are still looking to an outward solution rather than realizing that the Kingdom is within and the promises flow from a heart that one with God through Christ.
Mark 4 tells us that the heart determines the degree of the Kingdom we'll experience and the manifestation is directly related to the measure we meet. "The measure we meet" is referring to the amount of significance we place on the process of Kingdom seeds growing in and out of our hearts.
Kingdom promises are spiritual, eternal truths that can become physical realities in our lives. Most of us simply choke those Kingdom fruits out before they have a chance to mature. We choke them out by worry, lust and the cares of the material, fallen world.
The Kingdom is not magic, it's just spiritual. That which is spiritual can and will affect that which is physical. That which is physical cannot change but only hinder that which is spiritual from becoming physical. Spiritual truths are far greater than temporary realities, we just don't remain faithful until we see the full manifestation of Spirit.
One day, the fullness of God's Kingdom will be manifested 100% without hindrance, at the Resurrection at the end of time we will all see the complete manifestation of the promises of God. But for now, we can see as much of it as we can experience in our hearts and allow to manifest in our lives.
One way to facilitate manifestation and stop hindering Kingdom fruit from growing in our lives is through meditation. I've just preached a message on Harmonizing with Heaven through Meditation, please take a listen. I pray it will inspire you to trust God deeper and begin to shape your experience of the promises that He's made to you. God always keeps His promises and all of His promises are for you!
Harmonizing with Heaven through Meditation:  http://forwardmin.com/podcast/HarmonizingHeavenMeditation.mp3
Copyright © 2011 Clint Byars Ministries. Used by Permission. All rights Reserved.
www.forwardministries.com